Kale WD hose clamps are manufactured in Europe according to DIN 3017, and their design features include:
a strong, durable mechanically locked housing
a compact space saving housing design
burr free convex band edges, and
high clamping force with low tightening torque.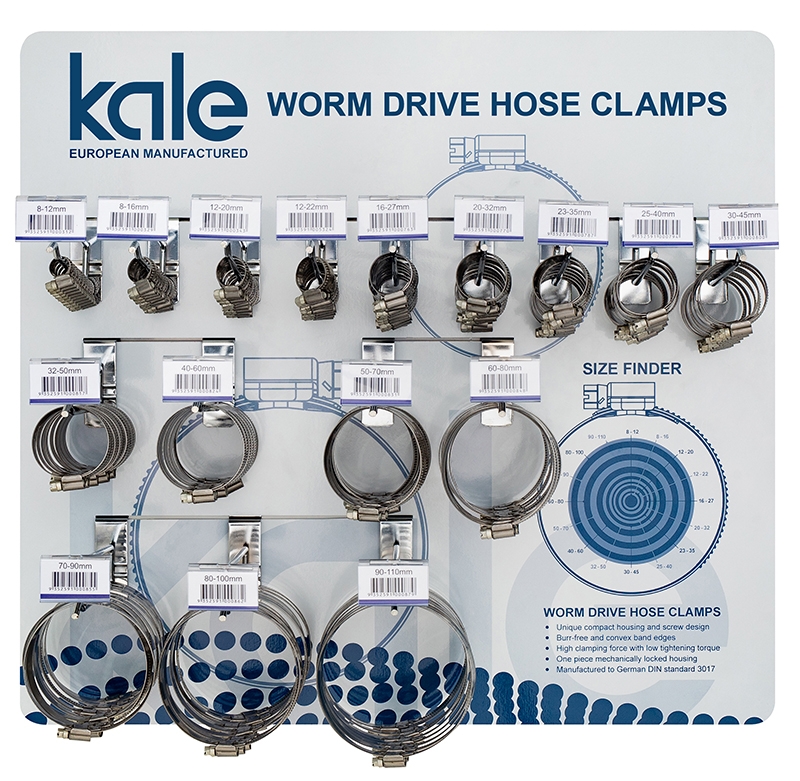 Our new wall merchandisers are manufactured from sturdy, galvanised steel and come stocked with 16 sizes of WD hose clamps, ranging from 8-12mm to 90-110mm (160 pieces).
Supplied with twin hooks with size / barcode ticket holders and incorporating our unique size finder - our wall merchandiser is a convenient solution for the storage and selection of the right KALE worm drive clamp, for a wide range of applications and environments.
Available in W1, W2, W3 and W4 materials, our merchandisers are also supplied with barcode tickets and an extra scan sheet.